We enlarge our portfolio of charging components with a new USB charger type A+C in half module 45mm x 22,5mm.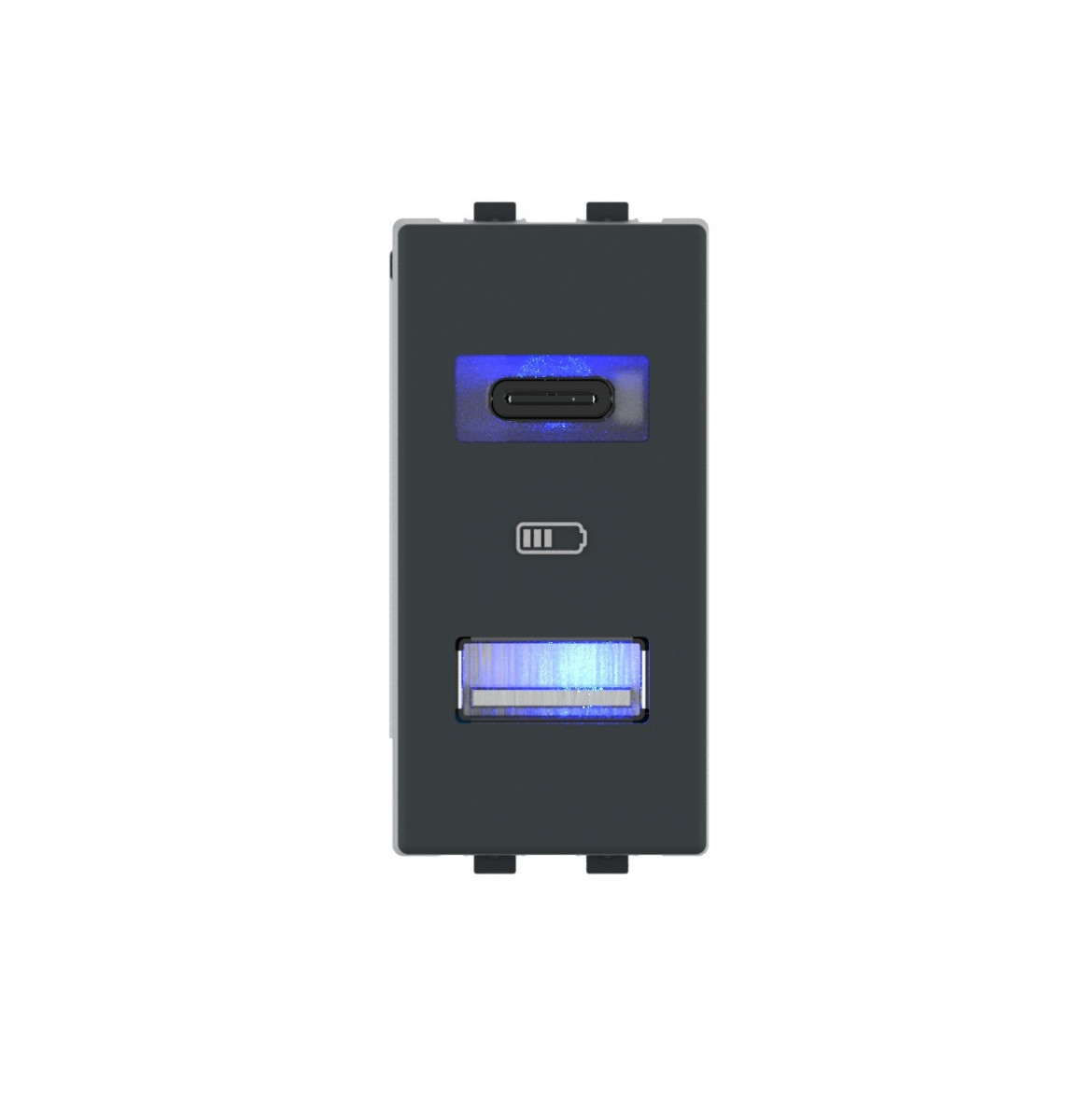 This new component with replaces our existing single charger type C providing double functionality in the same dimension is available for all our product ranges. It makes possible to reduce the product size providing double functionality.
Particularly in our range UNIT, a complete multi-device charging point is provided.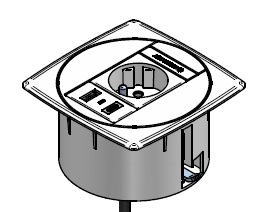 An independent connection to the power is not required, it is directly connected the socket outlets by default. Due to this, it is not possible to integrate as separated multimedia module.
Input: AC 100-240V 50/60Hz.
Power: 20W.
Output voltage: DC 5V.
Output current USB A: 1A.
Output current USB C: 3A.